I had such a great time today with my friends Rosemary (her blog is here
) and Kayla (a blogger-in-waiting). We went to
The Stitching Post
, a great needlework shop in Catonsville, MD. First, let me tell you that Kayla lives in Colorado, and she only gets to the Washington, DC area about once each year. She told us she purposely booked a later flight, so we'd have a few hours to go to The Stitching Post! Of course, we couldn't disappoint her, so off we went. After we shopped, the ladies at the store let us use their back room where they have a work table, and we sat and stitched and chatted our little heads off. Then, we grabbed a bite to eat before Kayla had to run off to catch her flight back home.
Here are the new patterns I bought today: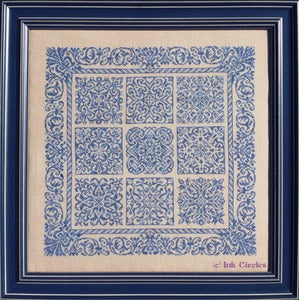 "Baroque" by Ink Circles
I purchased 40 ct. Linen evenweave fabric and
hand-dyed silk floss to stitch this gorgeous pattern,
which has my name written all over it!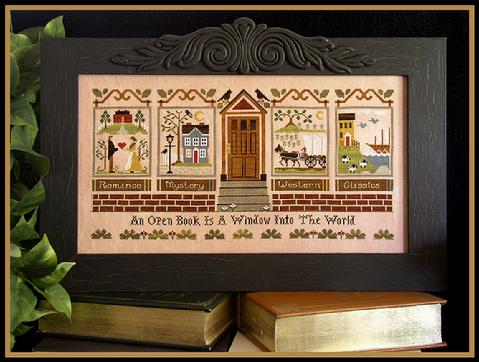 "The Library" by Little House Needleworks
I purchased 36 ct. tan linen fabric to stitch this pattern.
"Berry Time" designed by Heritage Crafts from the paintings of Valerie Pfeiffer
I love Valerie Pfeiffer! I'll hang
it as a companion to the other two floofy birdie designs I have from
this artist. ("A Chorus Line" is featured at the top of my blog, and "Sitting Pretty" is a WIP.)
Stitching Forever" by Lizzie Kate
As far as projects go, this one is a bit whimsy
for me, but it sums up my attitude pretty well!
Thanks, Rosemary, for pointing this one out!
So! Now I have a nice stash of new items to stitch. Ahhhhh. A day well spent!
Happy Stitching!